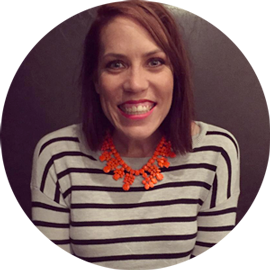 When most teenagers were struggling with the big question "What do I want to do with my life?", I already had my career goals set in stone – I was going to be a Graphic Designer. And many years later, here I am, still bringing ideas to life through design and art direction.
In work and life, I believe the relationships you build are just as important as the work you produce. Collaboration is key to producing well-executed ideas. I'm a perfectionist by nature (I know I know, every designer says that), but showing attention to detail and meeting deadlines are an integral part of my creative process.
My design, art direction and branding experience spans across digital and print – integrated campaigns, experiential, retail, point of sale, book layout, packaging, outdoor, web design, social media and infographics, to name a few. And I love a challenge. Throw anything at me and I'll get it done.
Oh yes, and then there's my side project. I picked up a makeup brush five years ago and have been perfecting my skills as a makeup artist ever since.